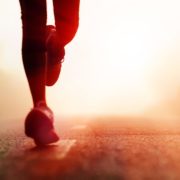 Running performance.
improving your running technique to achieve your best
Running performance training with Shaun McGill Personal Training isn't just about creating a running plan for you to follow, it is about improving your running technique.
Using different running methods such as interval training, fartlek training and tempo runs are great and we can help with that, but the most overlooked aspect of running is improving a runners technique which is what we specialise in.
A more powerful knee drive, upright torso, increased stride length and increased foot turnover are just some of the ways we will help you to improve your running technique to help you to run faster.
Running mile after mile with inefficient technique will only get you so far in your quest for quicker times.
The fastest, easiest and smartest way to run faster is to improve your running technique.
Our running performance sessions will give you a spring in your step to help you to run faster more effortlessly so you hit your PB goals.
Running performance sessions are priced at £40 per session or £300 for a block of 10 sessions.