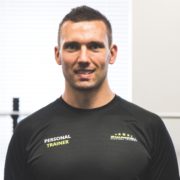 One to one.
Expert personal training.
Solutions tailored to individuals
One to one personal training is my premium service where everything is tailored to you, your goals and your lifestyle.
You and every single one of the hundreds of people I have trained are unique.
This is why I will help you create a training, nutrition and lifestyle programme which is perfect for you so you can achieve your goals at your own pace.
The best way to achieve your goals
I can help you transform your body in record time or gradually build life long healthy habits which last and I can help you with any goal from improving your sporting performance to helping you move pain free.
Wherever you are on your current journey, I will meet you where are, create a bespoke plan and guide you along your journey at your own pace whilst making it enjoyable to ensure you achieve the results you want.
£40 per session
£300 for a block of 10